REYON News
Total 17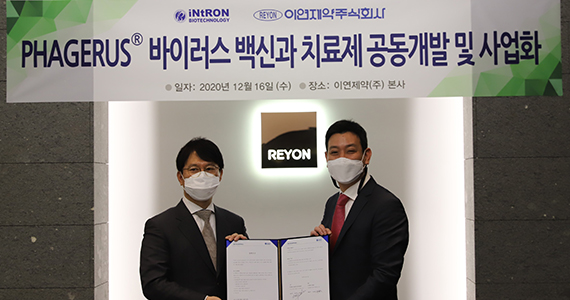 REYON Pharmaceutical made a term (MOU) with iNtRON Biotechnology & PHAGERUS for joint development and commercialization of vaccine and treatment
2020.12.16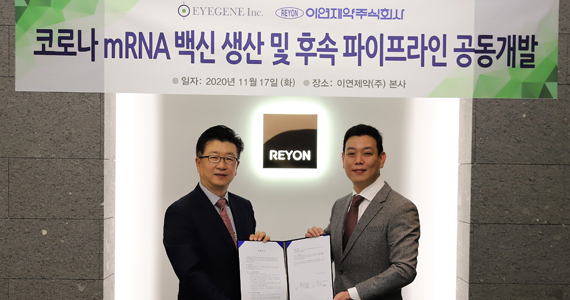 REYON Pharmaceutical entered into an agreement (MOU) on manucfacturing of Corona 19 mRNA vaccine and co-developing later pipeline candidates
2020.11.17
REYON Pharmaceutical, Super antibiotics Teicoplanin and Arbekacin sulfate are under pre-clinical trial begun for Covid-19
In addition to REYON Pharmaceutical (representative directors Sunok Jeong and Yonghwan Yoo) acquiring COVID-19 drug candidate in the late last year, Teicoplanin and Arbekacin sulfate are also added for COVID-19 treatment for pre-clinical trial testing which will start in October 6th. REYON Pharmaceutical is focused on the fact that Teicoplanin, a superbacterial antibiotic, its patent for use was registered in 2016 as a treatment for MERS (Middle East Respiratory Syndrome), and that Corona 19 (C...
2020.10.06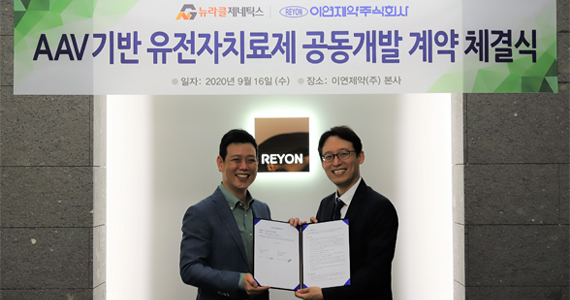 REYON Pharmaceutical and Neuracle Genetics entered into an agreement regarding AAV gene therapy
2020.09.16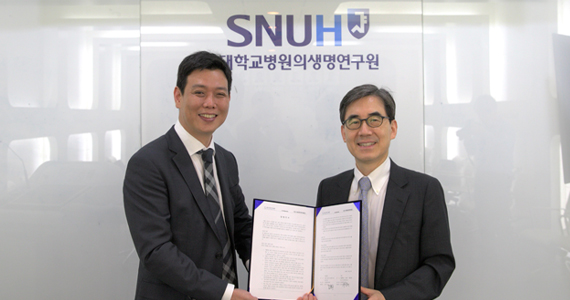 REYON Pharmaceutical and Neo Gene Pharm entered into an agreement(MOU) on joint development and commercialization for liver fibrosis gene therapy
2020.08.12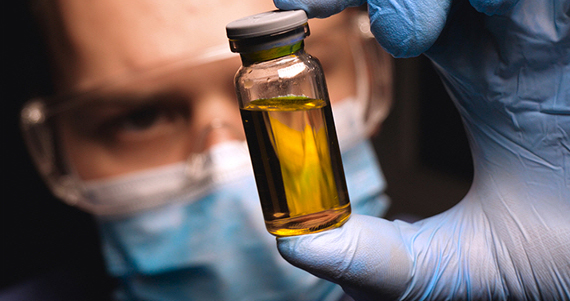 REYON Pharmaceutical Confirms Efficacy of Inhibition of Virus Proliferation Without Cytotoxic Effects in COVID-19 Treatment Experiment
2020.06.18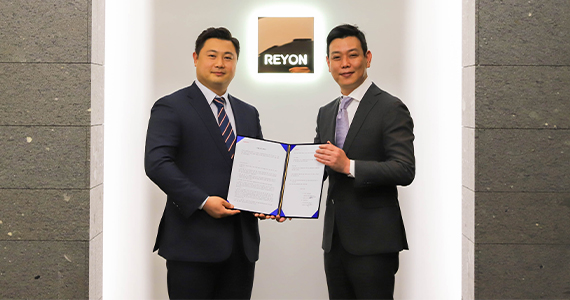 REYON Pharmaceutical Signs Tech Transfer Contract for Commercialization of PDRN with BNF Solution, Leading the Market and Driving Growth
2020.05.13
REYON Pharmaceutical Secures New Candidates for COVID-19 Treatment with GNP Bioscience/KNOTUS
REYON Pharmaceutical (representative directors Sunok Jeong and Yonghwan Yoo), together with GNP Bioscience (representative directors Seonghyeon Ho and Sujin Park) and KNOTUS (representative directors Inseong Jeong and Dohyeong Kim), has identified a new candidate for the treatment of COVID-19. REYON Pharmaceutical has been focused on securing the effectiveness of new substances through its own synthesis as candidates for various antiviral drugs together with GNP Bioscience and the joint researc...
2020.03.27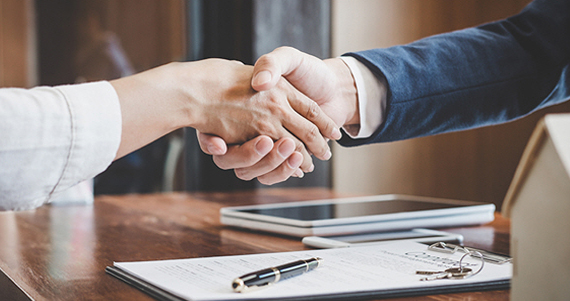 REYON Pharmaceutical Signs MOU with Interbiome (US) to Establish and Operate cGMP Manufacturing Facility for Virus-based Gene Therapy Products
2020.03.20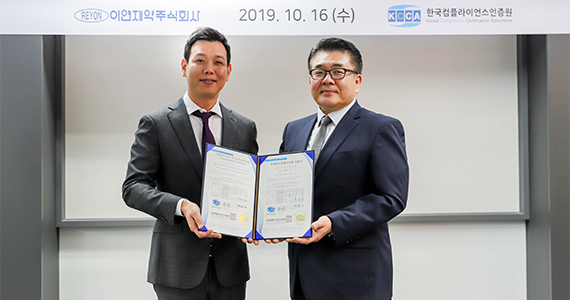 REYON Pharmaceutical Strengthens Ethical Management by Acquiring 'ISO 37001 Certification'
2019.10.17